Books
Best Books of 2009 and the last decade
Dec 2, 2009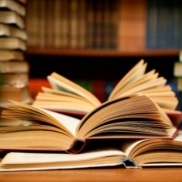 British newspapers have released their round-ups of the Best Books of the Year 2009 and their top picks from the past decade.
The Times 100 Best Books of the Decade include Bernardine Evaristo's verse-novel The Emperor's Babe; David Mitchell's award winning Cloud Atlas; Thursbitch by Alan Garner; and Margaret Atwood's Payback: Debt and the Shadow Side of Wealth, which was placed at number 8 and was described by The Times as a "a fascinating, freewheeling examination of ideas that strike upon our most recent anxieties".
The Times Christmas Books: the Classics features David Benedictus & Mark Burgess' Return to the Hundred Acre Wood, the first authorised sequel to the Winnie-the-Pooh books, of which Michael Brown, chairman of the trustees of Pooh Properties, said, "David's new stories, including the new character, like the original stories, are timeless."
The Sunday Times labelled Samuel Johnson: A Life by David Nokes as one of the Best Biographies in its round up.
The Financial Times has named the sports book Why England Lose by Simon Kuper and Stefan Szymanski as one of the Best Books of the Year.
The Guardian
has chosen author
Trevor Byrne
for his debut novel,
Ghosts and Lightning;
Maggie Gee
for
My Driver
; and
One Day
by
David Nicholls
.
The Telegraph
Best Books of the Year include
Stanley, I Presume
by
Stanley Johnson
and
Fool's Gold
by
Gillian Tett
was among its non-fiction nominations.
The Telegraph
Showbiz Books of the Year mention
Keith Floyd
's biography
Stirred but Not Shaken
and
Sean Smith
's latest in-depth biography,
Cheryl: The Biography
.
The Observer
included
Ground Control
by
Anna Minton
;
Team of Rivals
by
Doris Kearns Goodwin
and
Ordinary Thunderstorms
by
William Boyd
in its round up of the Books of the Year.