Translation Rights | Nov 9, 2011
British books become Russian bestsellers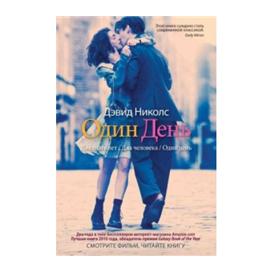 British authors Howard Jacobson, David Nicholls and Rosamunde Pilcher have tasted success in Russia thanks to a growing literary love-affair between the Russians and Brits.


Translated fiction featured heavily in the Russian bestseller list during the Autumn months, in spite of 2011 proving to be a difficult year for the Russian publishing industry. In the week commencing 10 October 2011 several British titles appeared in the Russian best-seller lists, according to Russian Book Business Online website www.pro-books.ru. David Nicholls' success with One Day was mirrored in Russia with the hit title making it to No.9. Howard Jacobson's The Finkler Question appeared at No.15 and September by Rosamunde Pilcher at No.22.
The past couple of years have not been kind to the Russian publishing industry. The financial crisis has hit the country hard with book sales dropping alongside the value of the ruble. Book sales are estimated to have dropped by 20% with a number of challenges facing the Russian publishing industry, in particular e-book piracy. With a population of 142 million and an estimated 3,000 book stores, publishers must remain competitive, and carefully select the titles that they release. To this end, British fiction has proven popular.
Russian culture has recently seen a growing trend of British appreciation, with traditional British-style pubs and housing estates being built to cater for affluent Russians with a soft spot for Britain. The love affair even extends Russia's borders to the British marketplace- Russian billionaire Alexander Mamut recently forked out £53 million to buy the British book-seller Waterstones.