Theatre, Film and TV
Broadcast Digital Awards Nominations Announced
Apr 26, 2012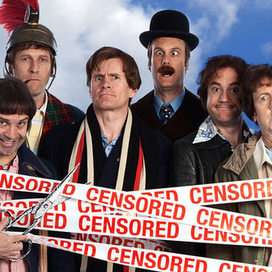 The Broadcast Digital Awards Nominations have been announced with Holy Flying Circus, Stella and Strike Back: Project Dawn all competing for Best Scripted Programme.
Holy Flying Circus, created and written by Tony Roche, a fantastical reimagining of the controversy surrounding the release of the Life of Brian, aired on BBC4 in October 2012 and was a smash hit with the critics.
Stella, written by Ben Edwards and Simon Ludders and Robert Evans, was created by and stars Ruth Jones. The comedy drama for Sky revolves around the life of a woman and her family in Wales. A second series is currently in development.
Strike Back: Project Dawn, written by Tony Saint and directed by Alex Holmes, followed Section 20 as they raced against the clock to rescue kidnapped agent John Porter. A third series is in development.
The winners will be announced on June 20th 2012 at The Lancaster London.