Presenters
Bryn Williams presents Cegin Bryn on S4C
Mar 7, 2012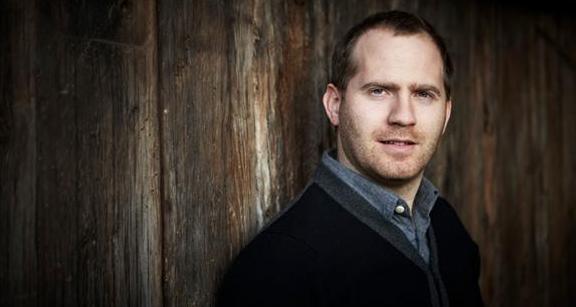 Chef Bryn Williams returns to his roots and cooks from the heart using local Welsh produce in his latest series for S4C, Cegin Bryn, which begins on the 7th of March at 8.25pm.

The series, which was inspired by Bryn's first book, Bryn's Kitchen, reflects the Welsh influences on his cooking, with a heavy emphasis is on the importance of good quality produce. As Bryn says, 'We chefs always get the credit but we wouldn't be able to make such good meals if it wasn't for the farmers, fishermen, and so on.' Bryn has chosen six seasonal ingredients to demonstrate this concept, with three different recipes each week, and each programme showing how the ingredient is key to the quality of the eventual meal.

Cegin Bryn will air on Tuesday nights at 8.25pm. To find out more about the series see the S4C website.