Translation Rights | Dec 18, 2020
Carl's Blog #5: Dachshund Through the Snow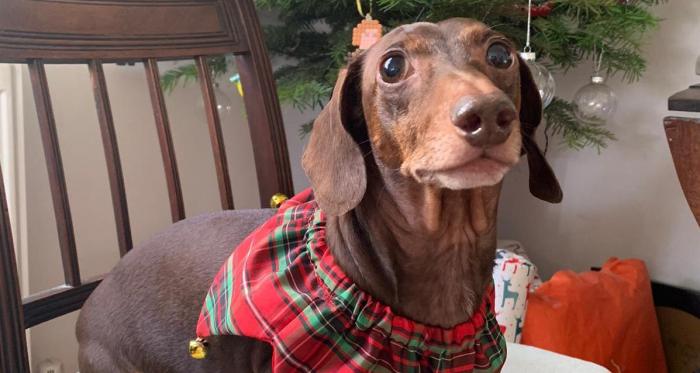 Dear readers,
The tree is decorated, the presents are wrapped (I may or may not have marked some of them with my wet nose while having a sniff around), and Christmas is almost upon us. Being the generous dog I am, I've prepared a special gift for my readers: an exclusive interview with the wonderful Abi Daré, which you can find below.
It's been a thrilling year in the world of Translation Rights; the team tells me that from their living rooms they have agreed over 1,500 deals across the Curtis Brown and ICM lists! Our highlights include this year's Booker winner, Douglas Stuart's Shuggie Bain, which is closing in on 30 territories; Bonnie Garmus' Lessons in Chemistry was Frankfurt's Book of the Fair, with deals agreed in over 30 territories; and Oded Galor's The Journey of Humanity has been pre-empted in (you guessed it) 30 territories. Margaret Atwood won the Prix Babelio for the French edition of The Testaments; Lisa Taddeo's Three Women debuted at #1 on Der Spiegel's bestseller chart; and Isabel Wilkerson's Caste was named by Oprah Winfrey as her most important book club pick ever, saying 'This book might well save us…. A must-read for humanity'.
In short, the team are more than ready for their Christmas break - especially me. In a typical year, I spend Christmas with the in-laws in Dorset, which is lovely, except that they have five cats who antagonize me, and I'm forced to go on blustery country walks, my tiny legs all but disappearing in the mud. Once I even had to sleep alone, not in a real bed, but in a dog bed in front of something called an Aga? Bah humbug! I may have been born in the rolling hills of Pennsylvania, but I'm a city dog at heart, so am glad that this year we'll be staying put in Crouch End, where I'll only have to deal with one cat (my number one frenemy, Michael) and the most rural walk I'll take will be to Highgate Wood.
Anyway, that's enough about me (maybe). Read on below for my interview with Abi Daré, but for now I wish you a merry Christmas and a very happy new year.
Carl and the Translation Rights team xx


Carl chats with... Abi ​Daré
Abi Daré's brilliant novel The Girl with the Louding Voice published in February this year. It debuted on the New York Times bestseller list, has sold in ten languages, and received praise far and wide, including from the inimitable Dolly Parton. The novel tells the heart-breaking but inspiring story of teenager Adunni on her journey from a small village in the Nigerian countryside to the wealthy enclaves of Lagos, where she knows she has to find her 'louding voice' and get her education, so that she can speak up for herself — and all the girls who came before her.
Carl: Firstly, congratulations on the huge success of The Girl with the Louding Voice! It was published just before the pandemic hit in the UK — how has it felt to be a debut author in this strange year?
Abi: Thank you. When the novel was published, nothing could have prepared me for what was to come. As events got cancelled or postponed, I went from utter disbelief to a self-righteous anger, and then that morphed into a tentative hope that it all would magically clear away in a week or two. When that did not happen, I surrendered, gracefully, to the appreciation of our new reality. I have embraced the opportunity to attend events on Zoom, met thousands of readers in the process, and engaged in ways I never thought was possible. And so because I have no other experience to compare this with, I can only say it's been a peculiar one full of many joyful moments.
Adunni is such an inspirational character. Do you think her resilience is something that has struck a chord with readers in 2020? And what else can we learn from her?
Adunni is eternally optimistic, she has that innate belief that things would be better, that there is always light at the end of the tunnel. She believes the best of others and fights for what she thinks is right. This year, I've been awed by the beauty of the human spirit as we cheered each other on through this pandemic, as we spoke up against justice and inequality. Adunni finds joy in things we often take for granted, and I certainly have learnt to find joy in the simplest things in 2020.
Do you have any plans for a new novel?
It was challenging to try and write in 2020 but I am gathering exciting ideas for something new and exploring what will stick.
Now onto another very important topic: Christmas! How are you spending it this year?
It's been a very long year and I desperately want to just relax and read novels which I hope to then share with family and friends. I look forward to catching up on TV series I've missed and eating a lot of food.
Sounds ideal. And finally, I am always on the lookout for my fellow canine friends in books. Do you have a favourite dog in literature?
I read Clifford the Big Red Dog to my daughter when she was little so many times, and it often felt like the gentle, enormous dog was part of our family.
Good choice! Thanks so much for speaking with me, Abi.
If you want some more Abi, I highly recommend watching this video where she talks some more about her incredible book.