Theatre, Film and TV
Cast announced for James Graham's This House
Jun 12, 2012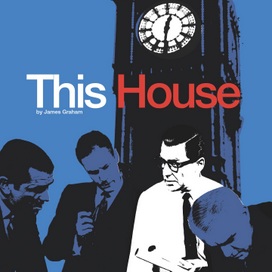 The cast for the world première of This House, written by James Graham and directed by Jeremy Herrin has been announced, with Phil Daniels, Philip Glenister, Julian Wadham and Richard Ridings amongst the list.
Set in the Palace of Westminster in 1974, the country faces economic crisis and a hung parliament. Votes can be lost or won by one, sick MPs are carried through lobbies to vote and the death of an MP can cause complete chaos. Against this backdrop the whips must roll up their sleeves and fight to shepherd their parties through a nightmare Parliament.
This House will preview from 18th September, with press night on 25th September. Tickets are available via the National Theatre website.