Books
Child 44 up for Indies Choice Award
Mar 5, 2009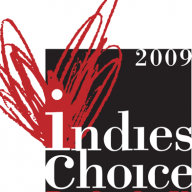 The American Booksellers Association has announced Tom Rob Smith as a Best Debut Finalist in the inaugural Indies Choice Book Awards for his novel Child 44.

Child 44 is a thriller set in 1950s Stalinist Russia, which existed under a brutal government that proclaimed itself to be a perfect society and executed anyone who disagreed with its dogma. When a series of vicious murders take place, no one is permitted to say that these are the work of a serial killer, since, in a perfect society, there can be no crime.

Winners will be announced in late April and will be honored at an awards ceremony at the ABA's Celebration of Bookselling Luncheon in New York City.