Theatre, Film and TV | May 17, 2021
Chino Moya's debut film Undergods is released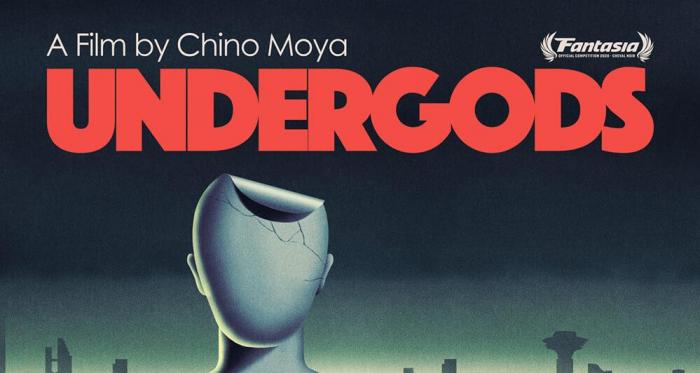 Written and directed by Chino Moya, Undergods is a trilogy of stories that take us on an otherworldly journey through a Europe in decline and create a dyspeptic, dystopian portrait of our past, present and future.
The films stars Ned Dennehy as Harry, with Simon Manyonda playing Reed Luther and Michael Gould as Ron.
Undergods is in cinemas and on digital platforms from 17th May.



Praise for the film:
'A riptide of surrealism runs through Chino Moya's ambitious debut feature, a fantasy suite of tales that don't so much interlock as butt into one another and blurt out alarming, dreamlike correspondences' - ★★★★ The Guardian
"vision" is the right word to describe the Spanish-born director's stunning capacity to create images and atmosphere' - Variety
'This arresting first feature blends sci-fi and fantasy to create a worldview which is at once savagely grotesque and alarmingly familiar. The film looks a treat. ... there's barely a frame of the film which wouldn't stand on its own.' - Screen International

'Moya… undoubtedly brings something new and exciting to the table. All in all, Undergods is a thoroughly entertaining, thought-provoking watch with striking visuals, a killer soundtrack and a harrowingly human message.' - ★★★★ The Upcoming
'The atmosphere generated through the visuals alone is palpable...Undergods is a blindingly beautiful movie.' - The Hollywood News
​'[P]oignant, hypnotic sci-fi that examines the raw nerves of the human condition while the world falls apart.' - Forbes