Books | Jan 20, 2015
Churchill 2015: A Year of Celebration and Education is Launched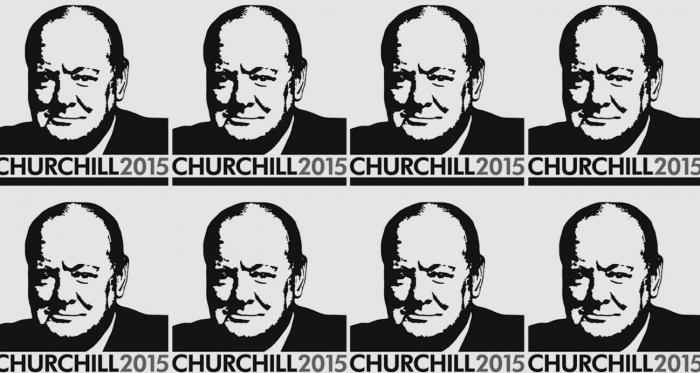 Organisations and institutions around the world have come together to launch Churchill 2015, a year of celebration of the life and legacy of Sir Winston Churchill, fifty years after his death, sixty years after his final resignation as prime minister, and seventy five years after his 'finest hour' leading the fight against fascism in 1940.

During a press conference held on Tuesday 20th January at the Churchill War Rooms, Sir David Cannadine announced a host of educational and cultural activity set to take place throughout the year to commemorate Churchill's achievements, to highlight his vibrant existing legacy, to promote a range of educational opportunities and to bring his life and work to new audiences.

Emma Soames, granddaughter of Winston Churchill and speaking at the press conference on behalf of the Churchill family, said: "To me growing up he was a grandfather, but I came to realise at his death that he was so much more than that. The family are absolutely delighted that his life is being celebrated and his legacy expanded."

The 20th January also saw the launch of the Churchill Central website, developed by Bloomsbury Publishing and funded by the Churchill Centre (UK). Through this unique resource users can learn about the different stages in Churchill's life and can explore themes based on aspects of his character. It also acts as a portal to the Churchill world, with information on all of the upcoming Churchill 2015 events and programmes.

Beginning the year-long celebration, the Science Museum's 'Churchill's Scientists' exhibition will open on Friday 23rd January, telling the little-known story of how Churchill's fascination with science led to the scientific achievements that helped Britain win the Second World War.

In the lead up to the 50th anniversary of Sir Winston Churchill's state funeral, the documentary Churchill: The Nation's Farewell, presented by Jeremy Paxman, will be broadcast on Wednesday 28th January at 9pm on BBC One.

The Houses of Parliament will host a remembrance service and wreath laying ceremony on Friday 30th January, in recognition of Churchill's outstanding contribution to Parliament. Speeches will be delivered by Mr Speaker, accompanied by a reading by Nathania Ewruje, Best Speaker in the English-Speaking Union's National Public Speaking Competition for Schools 2014 and winner of the ESU's inaugural Winston Churchill Cup for Public Speaking.

That same day The Havengore vessel, which carried the coffin of Sir Winston, will retrace its journey down the Thames, taking the same route at the same time of day as 50 years previously, culminating in a special service and wreath laying in the waters directly opposite the Palace of Westminster.

That evening a special ceremony will take place at Westminster Abbey with readings from Sir David Cannadine and The Hon. Celia Sandys on behalf of the Churchill family.

In York, a special tribute will see the National Railway Museum reuniting the funeral train for the first time since the funeral to mark the opening of the museum's Churchill's Final Journey exhibition, which features archive TV footage from 30th January 1965.

In the UK, other exhibitions include Death of a Hero at Sir Winston's family home of Chartwell, featuring a number of never-before-seen-items from personal family mementoes to commemorative gifts and the reinvigorated Churchill Exhibition and new memorial garden at his birthplace Blenheim Palace, both celebrating the life and times of Sir Winston Churchill.

Internationally, the Musée de l'Armée in Paris opens its Churchill–de Gaulle exhibition in April, exploring the relationship between these two great figures while the National Churchill Museum in Fulton, Missouri is set to announce its 2015 Churchill Weekend, featuring a series of lectures in the Church of St. Mary.

In recognition of Churchill's masterful oratory, the English-Speaking Union's annual Churchill National Public Speaking Competition for Schools provides the opportunity for young people to develop the skills of effective spoken English and reaches its UK final in April at Churchill College, Cambridge. Meanwhile Blenheim Palace will deliver its third Sir Winston Churchill Public Speaking Competition, in partnership with Churchill Centre UK, with the final taking place in March.

Lectures will be delivered across the country including a series by The University of Bristol which features key historians and members of the Churchill family. The Churchill Centre (UK) will host the 32nd International Churchill conference from 26-29th May.

The Winston Churchill Memorial Trust, established in 1965 as Sir Winston's national memorial and living legacy, will celebrate its own 50th anniversary by increasing the number of its annual awards by an additional 50 to 150, investing at least £1.34m in British citizens.

Other activity includes the launch of new commemorative coins by The Royal Mint, while stamp collections will be issued by the Isle of Man Post Office, Guernsey and Jersey. Royal Mail has already brought out a Churchill stamp as part of a series on Prime Ministers.

For a full list of events and activity taking place throughout the year visit:
www.churchillcentral.com or follow on Twitter at @ChurchillCentrl.

For interviews and further press information please contact:
Anna Highet
annahighet@hotmail.com

Find out more about the life and legacy of Sir Winston Churchill in this recent article from Warren Dockter for The Telegraph and this article from Andrew Roberts, also for The Telegraph.