Books
Circulation shortlisted for 2012 Wellcome Trust Book Prize
Oct 11, 2012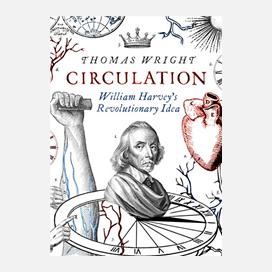 Thomas Wright has been shortlisted for the 2012 Wellcome Trust Book Prize for his book on William Harvey, Circulation (Chatto & Windus).

The annual prize of £25,000 celebrates medicine in literature and is open to works of fiction and non-fiction.

In Circulation, Wright unearths and draws light on the story of physician William Harvey who had a huge impact on anatomy and modern biology. Harvey's obsessive quest to understand the movement of the blood overturned beliefs held by anatomists and physicians since Roman times. His circulation theory was as controversial in its day as Copernicus' idea that the earth revolved around the sun.

Set in the beating heart of late Renaissance London, Thomas Wright's vivid biography shows how Harvey drew inspiration not only from his dissections and vivisections, but also from the world around him: from England's bustling trade networks to technological developments of the time. Circulation charts the remarkable rise of a yeoman's son to the position of King's physician, offers a fresh interpretation of his ideas, and above all, celebrates a brilliant mind that epitomized a rich moment in England's intellectual history.

The winner of the prize will be announced at an awards ceremony on 7 November 2012 at Wellcome Collection.