Books
Conor Woodman's Unfair Trade makes Orwell Prize list
Mar 29, 2012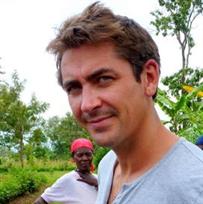 Unfair Trade by Conor Woodman has been longlisted for the 2012 Orwell Prize. The prize, considered Britain's premier for political writing, will be announced on the 23rd May.

The longlist consists of 18 titles drawn from 264 submissions and will be narrowed to a shortlist on the 24th April. The Orwell Prize honours George Orwell's contribution to political writing and focuses on the potential for writers to make politics accessible to the reading public rather than to specialist or academic audiences.

Unfair Trade was published by Random House in May last year and is an enlightening discussion on the plight of the World's poor in a globalised market from economist and globe-trotter Woodman. In it, Woodman proposes a radical solution to aligning the interests of rich and poor, which aims to benefit both. Woodman frequently appears on BBC Radio Four and television factual strands with front-line accounts from around the world, and has featured at many literary festivals. He also presents an enterprise an innovation skills masterclass for the National Enterprise Academy (NEA).