Theatre, Film and TV
Corrie Goes to Kenya with Damon Rochefort
Aug 16, 2012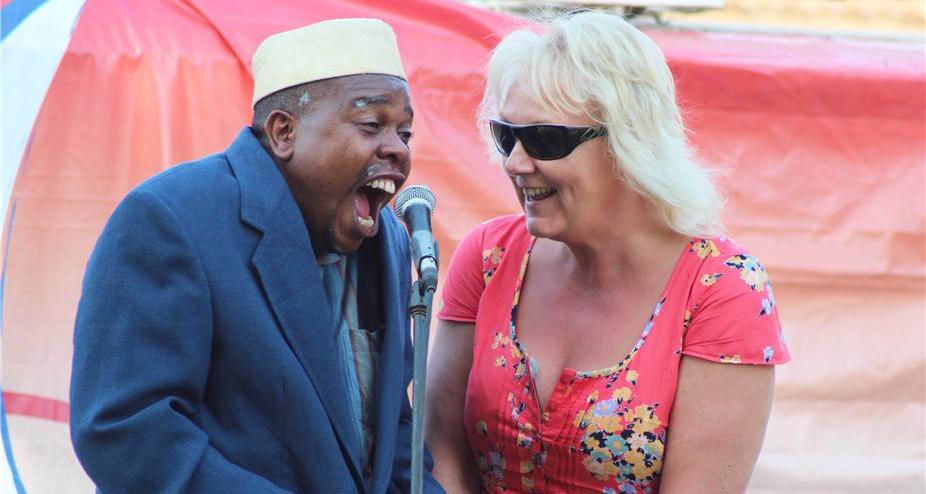 The new two-part documentary Corrie Goes to Kenya starts on ITV1 on Friday 17 August.
Conceived by Damon Rochefort after a trip to Kenya the programme follow actors Sue Cleaver (Eileen Grimshaw), Ryan Thomas (Jason Grimshaw), Brooke Vincent (Sophie Webster) and Ben Price (Nick Tilsley) as the work with the charity S.A.F.E. on a mission to educate people on the dangers of HIV and drug abuse, through mobile theatre.
Damon originally thought of the plays as a way of spreading information about HIV to communities. Damon said: 'Lecturing solemnly to people about some pretty grim issues is one thing, but if you can create rounded characters and have them come into conflict in funny, unexpected ways, audiences will laugh and remember the messages that you bury within the plots. Through comedy, it's possible to debunk some of the crazier myths that surround HIV, shining a light on them and encouraging the audiences to realize how daft these myths are'. After a succesful initial visit Damon wanted to come back and this time bring the cast of Coronation Street with him to spread the word to even more people.
You can find more information on the show here.