Actors | Aug 7, 2014
Cuckoo Returns to BBC3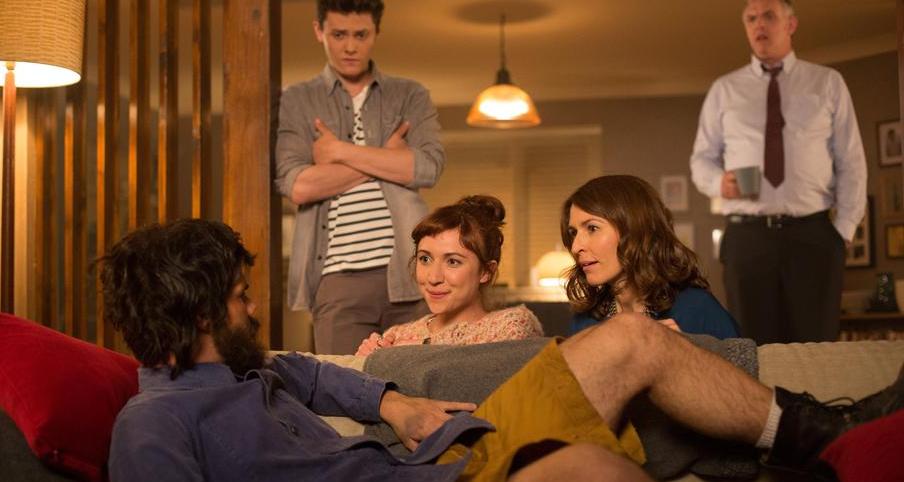 Juliet Cowan, Tyger Drew-Honey, Holly Earl, Selina Griffiths and Esther Smith feature in the second series of BBC3 comedy Cuckoo, which begins at 10pm on Thursday 7th August.
Set in the Midlands several months after the events of the first series, Cuckoo has disappeared while trekking in the Himalayas and Rachel, the love he left behind, now has a new boyfriend. Out of the blue, a mysterious stranger called Dale Ashbrick (played by Taylor Lautner) arrives on their doorstep and is revealed to be the long lost son of Cuckoo.
Tyger Drew-Honey returns as Dylan, Rachel's brother, who has just won a place at university and is spending most of his time trying to charm Zoe, their neighbour's daughter. Tyger has also recently been seen presenting Tyger Takes On for BBC3.
Esther Smith joins the cast as Rachel, whose world is shaken by the arrival of the long lost son of her former husband. Esther has recently appeared in Nick Helm's BBC3 comedy Uncle and The Midnight Beast and she plays the lead role in forthcoming ITV2 comedy Cockroaches alongside Jack Whitehall.
Selina Griffiths plays Connie, who is Zoe's mother and best friends with Rachel and Dylan's mum Lorna. Selina will soon be seen in the new series of Psychobitches on Sky Arts.
Holly Earl plays Zoe, Connie's daughter and the object of Dylan's affections. Holly will soon be seen in forthcoming mini-series The Red Tent and she has also recently filmed on Queen of the Desert with Nicole Kidman.
Juliet Cowan guest stars as Nina, the local Liberal Democrat with a son in the same year as Dylan. Juliet has recently appeared in the new series of Utopia and Fresh Meat.
Cuckoo is directed by Ben Taylor and written by Robin French, Kieron Quirke and Ben Edwards.