Books | Jan 26, 2017
Curtis Brown And ICM Authors Win At Inaugural Specsavers Bestseller Awards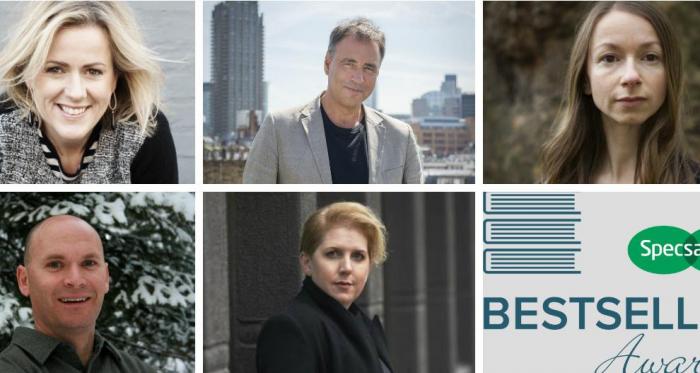 Jojo Moyes, Clare Mackintosh, Millie Marotta, Anthony Horowitz and Anthony Doerr have won prizes at the Specsavers Bestseller Awards.
In December 2016, Specsavers and Nielsen Book announced they were launching the Specsavers Bestseller Awards to revamp and replace the Nielsen Book Gold and Platinum Awards. The awards recognise sales of 1,000,000 copies and 500,000 with Platinum and Gold Bestseller Awards, but the new awards have also introduced Silver Awards for books selling over 250,000 copies.
Jojo Moyes accepted the Platinum award to recognise the success of Me Before You in selling over 1,000,000 copies, and Gold for After You along with Clare Mackintosh for I Let You Go. Anthony Doerr (All The Light We Cannot See) and Millie Marotta (Tropical Wonderland) won silver in fiction and non-fiction respectively. Meanwhile, Anthony Horowitz was awarded an Honorary Platinum award, which is presented to authors who have sold millions of books throughout their careers despite not yet reaching the million copy milestone for an individual title.
Find out more about this year's winners here