Books | Aug 2, 2017
Curtis Brown Authors enjoy Summer Bestseller Success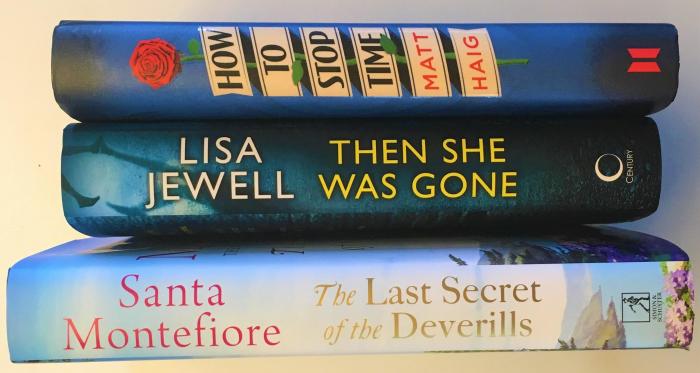 For the week ending 30th July 2017, Curtis Brown and C+W authors took the top three bestseller spots in The Sunday Times' fiction hardback chart. The Last Secret of the Deverills, the hotly anticipated follow-up to Songs of Love & War and Daughters of Castle Deverill in the series by Santa Montefiore, was number one for the third consecutive week. Lisa Jewell's Then She Was Gone took the second spot, after only three days of sales, and Matt Haig's How To Stop Time came in at number three in its fourth week in the chart.

In the paperback fiction chart, Jane Harper's The Dry, a crime novel played out against the blistering extremes of life in the drought-ravaged Australian outback, is in the top ten for a fourth consecutive week, with its sales now reaching over 100,000 copies. Alice Feeney's Sometimes I Lie has also now sold more than 100,000 copies, and fellow thriller author Clare Mackintosh is also enjoying her fifteenth consecutive week in the paperback listings for her second novel, I See You.

Following the success of the HBO series aired on Channel 4, The Handmaid's Tale by Margaret Atwood is at number seven in the paperback chart. Atwood's iconic speculative novel was first published in 1985 and recently topped The New York Times bestseller list, more than thirty years later.

Naoki Higashida's Fall Down Seven Times, Get Up Eight, translated by David Mitchell and Keiko Yoshida, remains on the non-fiction hardback bestseller list at number seven. It follows on from the hugely successful The Reason I Jump and explores Naoki's remarkable first-person perspective on living with non-verbal autism.

In children's literature, Kid Normal entered the children's chart at number four in its first full week of sales and rose to number three in the last week. The debut middle grade novel from Greg James & Chris Smith tells the story of an ordinary boy, Murph, who finds himself enrolled in a school for super heroes although he doesn't have any special powers himself.