Books | Jan 7, 2020
Curtis Brown authors feature in Ireland's bestselling books of 2019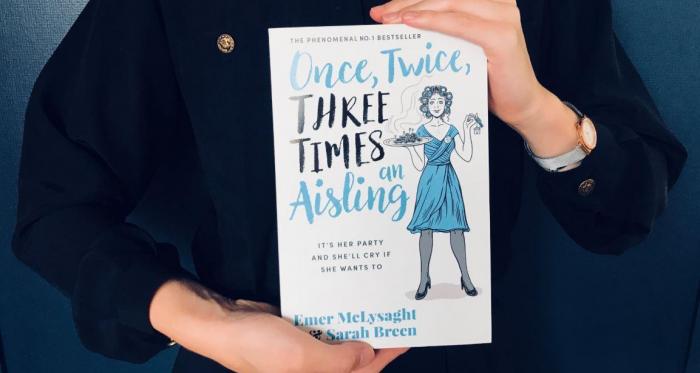 Ireland's bestselling books of 2019 have been revealed, featuring several Curtis Brown authors.

The third instalment of Sarah Breen and Emer McLysaght's phenomenally successful Aisling series was the third bestselling book of the year. Once, Twice, Three Times an Aisling sold almost 39,000 copies, with the first in the series, Oh My God What a Complete Aisling also selling 21,818 copies; and the second, The Importance of Being Aisling, selling 24,196.

Sixth place was the late Emma Hannigan, whose heartwarming novel The Gift of Friends sold just over 30,000 copies.

Other titles in the top 20 were Notes to Self by Emilie Pine (20,388) and Overcoming; A Memoir by Vicky Phelan (19,006). Nine Perfect Strangers by Liane Moriarty was Ireland's most popular thriller, selling just over 20,000 copies.

Easons, Ireland's largest and longest standing book retailer, released its top selling books of decade, with the first and second Aisling titles featuring in the bestselling Irish fiction top five and first Aisling novel also appearing in their overall bestselling fiction top five. Easons readers and customers also had the opportunity to vote for their top five books of the decade, the first Aisling book was voted in at number three, and Emma Hannigan's Letters to my Daughters at number two.