Books
Curtis Brown Creative Announces Two New Autumn Courses
Jul 9, 2012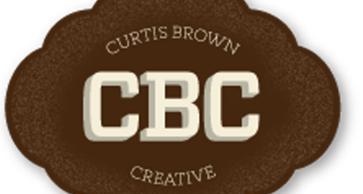 Curtis Brown Creative are delighted to announce two writing courses for the Autumn. In October we will be launching our first intensive 6-week children's writing course, Writing for Children, to be taught by Curtis Brown children's book agent Stephanie Thwaites and Tony Bradman, acclaimed author and Guardian Children's Fiction prize judge. 15 places will be offered to people writing novels for children of 8+ and young adults. The course, held at our offices, will include weekly teaching sessions on key topics, individual one-to-one tutorials with Stephanie for all students and a full Saturday teaching day with focus on the realities of the publishing industry and with talks from a special guest publisher and major author.
Plus our hugely popular and successful 3-month Novel Writing Course for debut writers returns in September, taught by Curtis Brown literary agent and novelist Anna Davis and experienced author Christopher Wakling. 15 selected students will take part in writing workshops focusing on their novels-in-progress, plus teaching and one-to-one tutorials from Anna and Chris. In 5 visiting speaker sessions, the Curtis Brown book agents will share their knowledge of the industry with the students, and that of their guest publishers and authors. Previous guests to this course have included authors Jeffrey Archer, Jojo Moyes, D J Taylor, Harriet Evans, Jane Harris and Nigel Williams; publishers Dan Mallory and Emma Beswetherick (Little Brown), Helen Garnons-Williams (Bloomsbury)and Francesca Main (Picador) as well as the Curtis Brown book agents.
Launched in 2011, we are the only UK creative writing school offering substantial tutoring from professional literary agents. Curtis Brown Creative aims to provide expert teaching to aspiring writers and to foster new talent in a tough publishing environment.
Please visit Curtis Brown Creative for more information.