Books | Jan 23, 2018
Darkest Hour's finest hour: Six Oscar nominations for Churchill biopic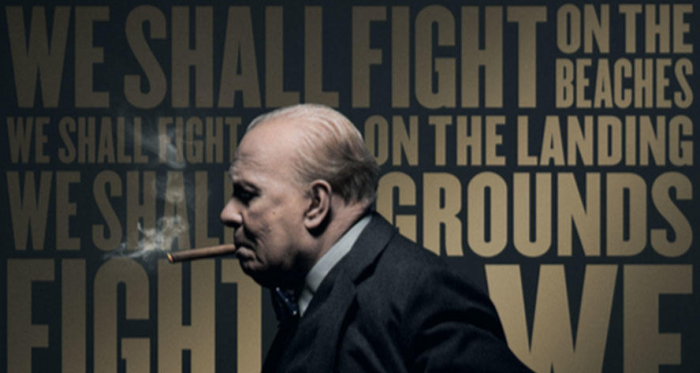 The nominations for the 90th Academy Awards were announced today with Darkest Hour nominated in six categories, including Best Picture and Best Actor in a Leading Role for Gary Oldman. Director Joe Wright's film stars Oldman as Winston Churchill and depicts his early days as prime minister. It's screenplay, written by Anthony McCarten, incorporates several of Churchill's most iconic speeches. Anthony McCarten's companion book Darkest Hour: How Churchill Brought Us Back from the Brink is a Sunday Times bestseller.

The film also received nominations for Best Cinematography (Bruno Delbonnel), Best Costume Design (Jacqueline Durran), Best Production Design (Sarah Greenwood) and Best Make-up and Hairstyling (David Malinowski, Kazuhiro Tsuji and Lucy Sibbick). The film has also been nominated for nine BAFTA Film Awards.

The 90th Academy Awards take place on Sunday 4 March 2018.