Theatre, Film and TV | Oct 16, 2017
David Schneider's Death of Stalin UK Premiere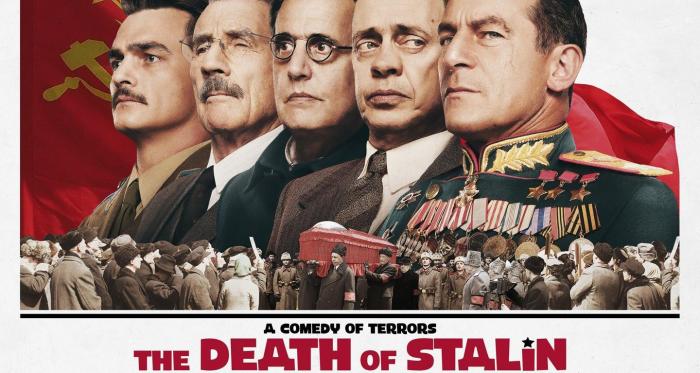 The Death of Stalin, co-written David Schneider premieres in the UK at the Curzon Mayfair on 17th October, starring Paul Whitehouse, Rodger Ashton Griffthis, Paul Ready and Tim Steed .
The film chronicles and parodies the Soviet power struggles occasioned by the death of Joseph Stalin in 1953. Schneider co-wrote the film with Armando Iannucci of In The Loop. The film opened to rave reviews at Toronto International Film Festival in September.
David is a comedy writer, performer and director who has written and appeared in some of the most iconic programmes of recent years. A familiar face from TV, he wrote and appeared in Alan Partridge; Knowing Me, Knowing You, The Day Today and Friday Night Armistice. David featured in films as varied as Mission Impossible and Horrid Henry. Recently he directed Josh Widdicombe's series Josh a six part sitcom for BBC 3, currently in its 3rd series, starring Josh himself alongside Jack Dee.
"Brilliant horror satire" ***** The Guardian
"One of the funniest and most distinctive political satirists of our time...Engrossing" The Hollywood Reporter
"Funniest film of the year" ***** The Mirror
The Death of Stalin will premiere in the UK on 17 October and go for general release on 20 October.