Books
Devil Wears Prada sequel revealed
Jun 1, 2012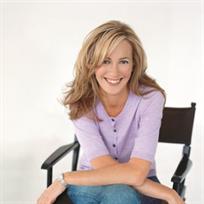 The title to Lauren Weisberger's sequel to her number one bestselling The Devil Wears Prada has been announced as Revenge Wears Prada: The Devil Returns. HarperCollins will publish in the UK in April 2013. Simon & Schuster will publish in the US.

The Devil Wears Prada spent ten weeks at number 1 on the Sunday Times bestseller list in 2003 and more than a year on The New York Times hardcover and paperback bestseller lists. It was translated into 34 languages and made into a major motion picture by Fox 2000 starring Meryl Streep, Anne Hathaway, Emily Blunt and Stanley Tucci. Weisberger's next three novels, Everyone Worth Knowing (2005), Chasing Harry Winston (2008), and Last Night at Chateau Marmont (2010) were all bestsellers. Revenge Wears Prada has already been sold in 6 languages.

HarperFiction Publishing Director, Lynne Drew said: "We had enormous fun and huge success publishing The Devil Wears Prada and I'm thrilled to be once more encountering the world of glossy mags, Miranda Priestly and our favourite heroine, Andy Sachs, with a novel set to be one of the big summer reads of 2013."

Revenge Wears Prada meets Andy Sachs eight years after leaving Runway Magazine and the dictatorship of Miranda Priestly, where she is now editing The Plunge, the USA's hottest bridal magazine. Despite her glamorous lifestyle, Andy is still haunted by her days at Runway and the ghost of Miranda, and she is unaware that her endeavours to build a bright new life free from Miranda's clutches will lead her back directly into the path of her nemesis.