Books | Aug 14, 2013
Discovery Day returns to Foyles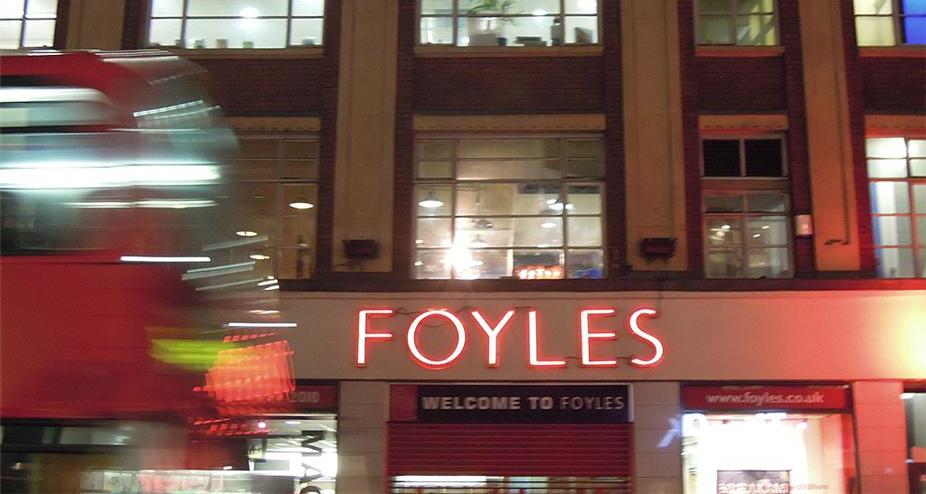 After the success of last year's Discovery Day, aspiring novelists are once again being offered the chance to pitch their ideas directly to agents during the second Discovery Day at Foyles Charing Cross Road. This year's Discovery Day will be even bigger than the last as Curtis Brown are running the event in partnership with sister agency Conville & Walsh.

Across the day, agents from both agencies will meet one-to-one with new writers and respond to their verbal pitches and first pages. They will also offer a 'surgery', answering general questions about writing, agenting and publishing.

As well as the one-to-one pitch, writers will have the opportunity to hear advice from bestselling debut novelist SJ Watson, leading literary agents Jonny Geller and Clare Conville, and a major publisher as part of a closing panel event that will explore the importance of the debut in a vibrant literary culture and will offer advice to writers trying to get their first novel published.

The opportunity to meet and get one-to-one feedback from an entire department of literary agents is so rare that 2012's inaugural Curtis Brown Discovery Day at Foyles was fully booked within two days of announcement. Agents met and heard pitches from over 350 writers, who travelled from as far afield as Texas, Cyprus and Belfast, as well as from across the UK.

All of the agents are keen to meet as many new writers as possible on the day, and both agencies will be scouting for new clients. One talented new writer will be selected from among those pitching their novels to win a one-to-one lunch with a Conville & Walsh agent. Another great prize – a written reader's report from Curtis Brown – will be offered to the winner of a free draw.

Jonny Geller, joint CEO of Curtis Brown and MD of the Book Department, says "Discovery Day last year was a great success, and we are all delighted to be doing it again with Foyles and now, Conville & Walsh. This is no X Factor for books, but a day when serious and committed writers can meet top agents and hear constructive, on-the-spot feedback as well as decode the sometimes mysterious world of publishing. It is also great fun."

Clare Conville, co-founder of Conville & Walsh, says "Conville & Walsh have built much of their reputation on the discovery of first time authors, it will be great to join forces with our partners Curtis Brown to meet a new generation of writing talent in one of the world's greatest bookshops."

Budding authors must register for the event in advance on the Foyles website. Places will be allocated on a first-come-first-serve basis, and separate registration is required for those wishing to attend the panel event. For tips on preparing the first page and pitch, writers should visit the Curtis Brown Creative website, where they can also find information on applying to the upcoming creative writing courses run by Curtis Brown.