Books | Jan 13, 2016
Discovery Day Returns to Foyles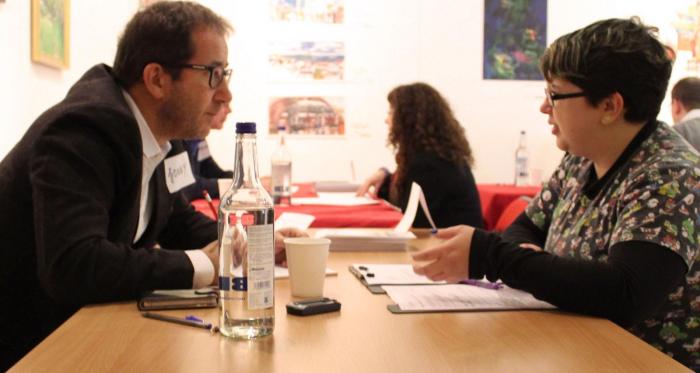 Discovery Day, our popular event for new novelists, is set to return for the third time to the new Foyles store on London's Charing Cross Road. On 27th February 2016, literary agents from Curtis Brown and its sister agency Conville & Walsh, will be hosting a day of free events for aspiring writers.
During this biggest Discovery Day to date, agents will meet hundreds of writers from across the globe to hear their verbal pitches and first pages. They will also be offering group 'surgery' sessions to answer general questions about writing, agenting and publishing.
The day will conclude with a panel event featuring author Emma Healey, her Curtis Brown agent Karolina Sutton and Viking publisher Venetia Butterfield, which will focus on Healey's novel Elizabeth Is Missing, last year's biggest selling debut. The panel will explore the significance of the debut novel, while offering advice to writers seeking to get their first novel published.
In the past, Discovery Day has been such a popular event that it has been fully booked within two days of announcement. Curtis Brown and Conville & Walsh agents met over 350 writers, who travelled from across the UK, as well as from as far away as Cyprus and Texas. It is a chance for our agents to meet as many aspiring writers as possible, and both agencies will be scouting for new clients.
Jonny Geller, joint CEO of Curtis Brown and Managing Director of the Book Department comments: "This will be our third Discovery Day and since the last one we have launched #PitchCB on Twitter and opened more courses on our creative-writing school, so feel this will be the biggest Discovery Day yet. We look forward to hearing new stories by new writers in the inspiring, dynamic and beautiful surroundings of Foyles Charing Cross Road. Bring your best pitch forward."
Anna Davis, Managing Director of Curtis Brown Creative comments: "It's really exciting to be running another Discovery Day with the brilliant team at Foyles. The last two events were so vibrant, such a buzz. I frequently get emails and tweets from writers asking we will do it again, and it's great to be able to say yes!"
Andy Quinn, Head of Events at Foyles, comments: "Foyles is committed to supporting new writers, and has a history of working with authors such as Hilary Mantel and Ali Smith from very early on in their careers, so we're delighted to be working once again with one of the oldest and most well respected literary talent agencies. Discovery Day is always a sell-out event - in previous years we've met people who have travelled from as far afield as Canada, Israel and Texas to attend!'
Budding authors must register for the event in advance on the Foyles website. Places will be allocated on a first-come-first-serve basis, and separate registration is required for those wishing to attend the panel event.
You can find tips on preparing the first page and your pitch in the Curtis Brown Creative blog, along side information on our successful writing school and upcoming creative-writing courses.