Books
E.H Shepard exhibition opens at Mottisfont
Jul 12, 2012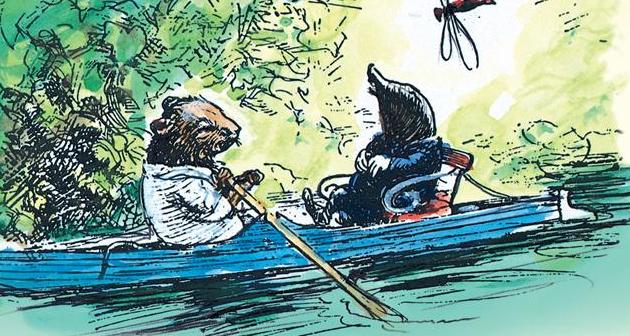 EH Shepard's iconic illustrations for Kenneth Grahame's children's classic The Wind in the Willows are to be the focal point of a new exhibition at Mottisfont Abbey in Hampshire, opening this weekend and running through to September.

The exhibition – entitled 'The Wind in the Willows and Worn to be Wild' – will showcase thirty-two of Shepard's exquisite original watercolours at the National Trust property, enabling visitors of all ages to discover and explore the world of Ratty, Mole and Toad. The exhibition will also feature work by textile designer Kate Plumtree inspired by British wildlife and will run until September 16.

This classic children's book will be re-issued under Egmont's new imprint, Heritage, in October. The Heritage imprint will give old children's favourites a beautiful new look and launches this autumn with hardback editions of nine classic titles.

EH Shepard was born in London in 1879 and worked as a cartoonist and illustrator after graduating from the Royal Academy of Art. Alongside his illustrations for The Wind in the Willows, which were first used in 1931, he is best-known for his world famous work on AA Milne's Winnie-the-Pooh series.