Theatre, Film and TV
Ella Hickson and Vickie Donoghue's plays at Hightide Festival 2012
Apr 12, 2012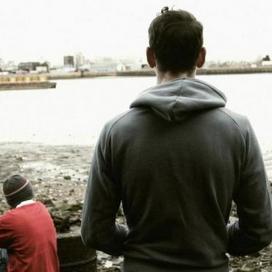 Ella Hickson and Vickie Donoghue's new plays will premier at the sixth HighTide Festival, which runs from 3rd May until 13th May in Halesworth, Suffolk. Both plays will then transfer to London at the end of the month.
Ella Hickson's Boys is a co-production between HighTide, Nuffield and Headlong and will be directed by Robert Icke. Following its debut at HighTide, the play will transfer to Southampton's Nuffield Theatre, before coming to the Soho Theatre for its London premiere.
Boys is set on finals day for the Class of 2011. Benny, Mack, Timp and Cam are due out of their five bedroom flat tomorrow morning; five bedrooms, five chairs, four boys – and one hell of a party. Stepping into a world that doesn't want them, these boys start to wonder whether there's any point in getting any older. Tonight marks the end of an era. It's hot. And there'll be girls. Predict a riot.

Mudlarks is Vickie Donoghue's powerful debut play. It is explores, with brutal honesty, how the impulse to dream is futile in the context of a reality that has no space for dreamers. It is produced by Lucy Jackson and directed by Will Wrightson. Mudlarks will transfer to London's Theatre 503 following HighTide.
For tickets and more information on Boys and Mudlarks at the HighTide Festival, please click here.
Boys will be at the Soho Theatre from 29th May to 16th June, for tickets and more information please click here.
Mudlarks will be at Theatre 503 from the 29th May to 2nd June, for tickets and more information please click here.