Actors | Jul 1, 2015
Emily Barber and Michael Benz open in The Importance of Being Earnest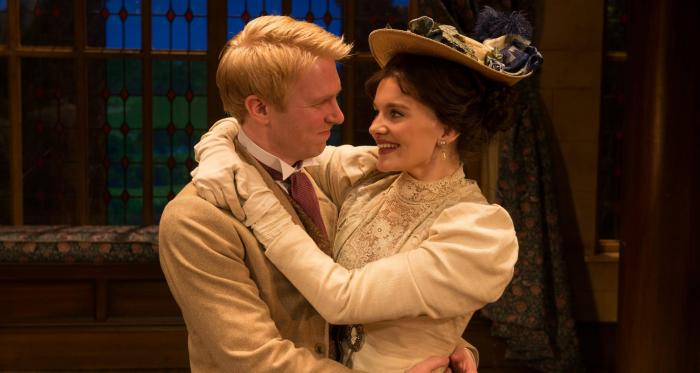 Emily Barber and Michael Benz star in Oscar Wilde's The Importance of Being Earnest, which opens at the Vaudeville Theatre in the West End on 1st July.
Directed by Adrian Noble, Oscar Wilde's famous comedy follows two friends, Algernon Moncrieff and John (Jack) Worthing, who both lead double lives under the false name of 'Ernest' as part of their respective courtships of Gwendolen Fairfax and Cecily Cardew, which are overshadowed by the presence of Gwendolen's formidable aunt Lady Bracknell.
Emily leads as Gwendolen Fairfax, Lady Bracknell's daughter. Emily graduated last year from the Royal Welsh College of Music and Drama and during her training was invited to appear in the New York transfer of Cornelius following her performance in the show at the Finborough Theatre. Upon graduation Emily was immediately cast as Liz in Billy Liar directed by Sam Yates at the Manchester Royal Exchange – a role which won her the Manchester Theatre Award for Best Newcomer.
Michael Benz plays John (Jack) Worthing, a young gentleman whose respectable country life masks his wayward London excursions. Michael's prior theatre credits include Twelfth Night for Sheffield Theatres and Hamlet, for Shakespeare's Globe. He has previously been seen as Ethan Slade in Downton Abbey for ITV.
The Importance of Being Earnest runs until 7th November 2015. More information about the show can be found here -
http://importanceofearnest.com/