Books
Emily Barr nominated for Holyer an Gof (Publishers) Award
Jun 12, 2012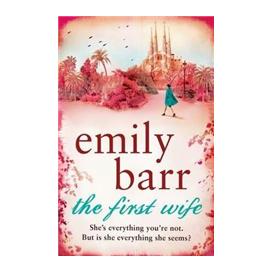 The First Wife by Emily Barr has been nominated in the Adult Fiction Class of the Holyer an Gof (Publishers) Awards 2012. The Awards celebrate books written in the Cornish language or with a Cornish theme.
In The First Wife, in a quiet corner of Cornwall, Lily Button falls for the dazzling Harry Summers, but must ask herself why his first wife Sarah took her own life... A former journalist, Emily Barr has travelled around the world and written columns and travel pieces for the Observer and the Guardian. After living in France for many years, Emily and her husband have now settled in Cornwall with their children.
The winner will be announced on Thursday 19th July at the Waterstones bookshop in Truro.