Translation Rights
End of year success for American authors in France
Nov 30, 2011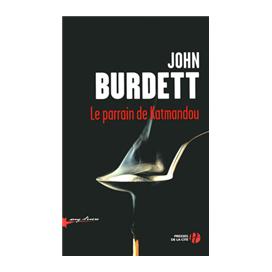 Siri Hustvedt, Jonathan Dee, John Burdett, Walter Isaacson and Peter Dexter are proving successful in France, appearing in best books of the year selections in the French press and on bestseller lists.

The established French weekly magazine, Le Point, has just released its selection of the Best 25 Books of 2011. It includes Siri Hustvedt's The Summer Without Men, Jonathan Dee's The Privileges and John Burdett's The Godfather of Kathmandu. Le Point's selection includes established authors such as Stephen King and Jonathan Franzen as well as newcomers like Alexi Jenni, winner of the prestigious prix Goncourt this year, and French authors.

Jonathan Dee's The Privileges features on Lire Magazine's Best 20 Books of 2011, in the Best Foreign Discovery category. Walter Isaacson biography of Steve Jobs, published by Jean-Claude Lattès, is still at number 3 on the nonfiction bestseller list since its publication last month.

Peter Dexter's Paris Trout has just received the inaugural Prix du Meilleur Polar des lecteurs de Points, which elects the best crime novel published by the French publisher Points in 2011. The jury was made up of 15 publishing professionals and 20 readers who applied to be judges online. Paris Trout was up against eight other novels, including those by Jesse Kellerman and Diana Abu-Jaber. Points plan to reprint Paris Trout in January 2012 and the release of the French translation of Peter Dexter's latest novel Spooner is scheduled for March 2012.