Theatre, Film and TV | Oct 31, 2019
Eugene O'Hare's Sydney & The Old Girl premieres at the Park Theatre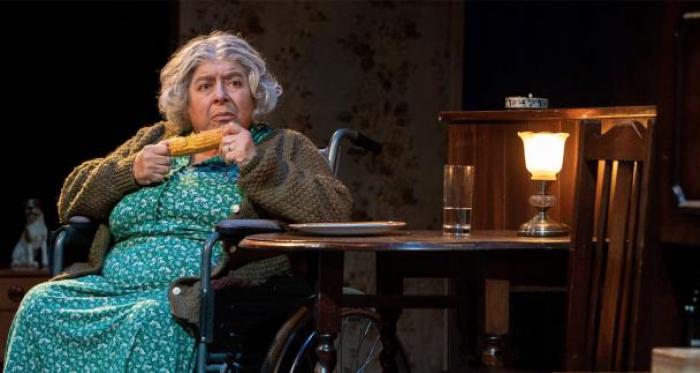 Eugene O'Hare's Sydney & The Old Girl is set to premiere at the Park Theatre.
Nell and Sydney Stock are at war - and it's mutually assured destruction. After 50 years cooped up in the same shabby East London house where ghosts of a hard life still linger, the points scored in never ending arguments continue to bind the pair together. And then, there is the not so simple matter of the inheritance…

Mark Hadfield & Miriam Margolyes star in this explosive new black comedy.
Eugene O'Hare is a writer for stage and screen with caustic wit and a dazzling command of language. His play The Weatherman premiered at the Park Theatre earlier in 2019 to critical and public acclaim. Eugene's short film The Music Room premiered this year at the Galway Film Fleadh with backing from BBC NI, and he is currently writing a feature film with Featuristic. He is also developing an original drama series with Two Cities Television.

Sydney and the Old Girl runs at the Park Theatre from 31st October - 30th November. For more details see here.
'Eugene O'Hare's taut psychological drama pulls off the difficult trick of being bleak and claustrophobic yet darkly comic at times.'
⭐ ⭐ ⭐ ⭐ - The Times
'In fact the acting is so good it is easy to overlook the skill with which O'Hare depicts the mutual needs of two people in constant conflict.'
⭐ ⭐ ⭐ ⭐ - Metro

'O'Hare can obviously write.'
⭐ ⭐ ⭐ - The Guardian