Books
Blonde Roots longlisted for Orange Prize 2009
Mar 18, 2009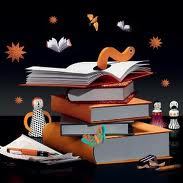 Bernardine Evaristo's acclaimed novel Blonde Roots has been longlisted for this year's Orange Prize for Fiction.
A satire on racism in which the transatlantic slave trade is 'turned on its head', Blonde Roots has been described by the Independent as a 'hugely imaginative tale that invites important debate, challenging fundamental perceptions of race, culture and history', and by the Times as 'almost Swiftian in its imaginative leaps'. Among the authors with whom Evaristo shares a place on the longlist are Toni Morrison and Marilynne Robinson.
The Orange Prize, established in 1995 to bring greater attention to often-overlooked writing by women, is now in its 14th year. The shortlist is announced on 21st April, and the winner is announced on 3rd June.