Actors | Dec 21, 2014
A Festive Feast of actors star in Christmas TV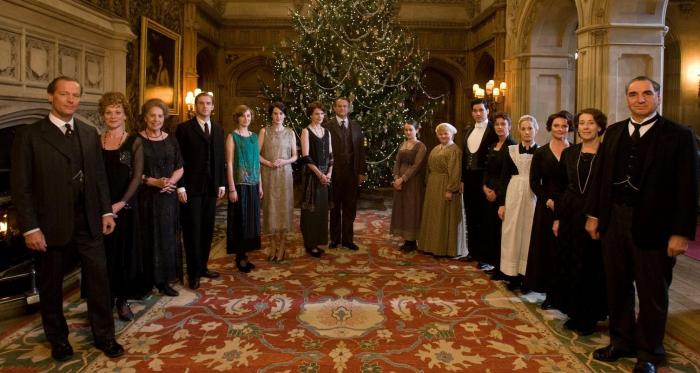 This festive season there is a bundle of televisual treats to sit back and enjoy.
Christmas Eve
Adrian Scarborough appears in The Incredible Adventures of Professor Branestawm, a comedy drama for all the family, based on the Norman Hunter books in this one-off for BBC1 on Christmas Eve at 8.30pm.
Also on Christmas Eve the final episode of BBC3 comedy Cuckoo, starring Helen Baxendale, Esther Smith, Tyger-Drew Honey, Selina Griffiths and Juliet Cowan will air at 10.25pm, with a special episode set during the festive period.
Christmas Day
On Christmas Day, Louisa Connolly-Burnham guest stars as Avril and Bryony Hannah returns to her regular role of Cynthia Miller in the Call the Midwife Christmas Special at 7.50pm on BBC1.
A two part Miranda Christmas Special also starts on Christmas Day with Adrian Scarborough, Mark Heap and John Finnemore all reprising their roles from previous series.
A Christmas staple Downton Abbey will air at 9pm on ITV. As the family and their servants enjoy the festivities, there will be romance, a heart-breaking farewell and a joyful reunion. Regulars Elizabeth McGovern, Brendan Coyle, Laura Carmichael, Sophie McShera and Matt Barber star.
Two musical treats for Christmas Day are the BBC Proms Kiss Me Kate starring Jack North and Carly Mercedes Dyer airing at 2.45pm on BBC2 ; and Tim Rice - A Life in Song which will be shown at 9pm with solo performances by James Fox, Frances Ruffelle and Robert Lonsdale.

Boxing Day
On Boxing Day, Jamie Glover and Sandy McDade starring in Agatha Raisin and The Quiche of Death, a quirky crime drama for Sky 1 at 8.30pm, and Sophia Pettit performs with the cast of West End musical White Christmas in the ITV special A Christmas Cracker at 8pm.
27 December
On the 27th December Conor Moloney returns as Father Damien in the popular Irish comedy Mrs Brown's Boys on BBC1 at 9.40pm and Last Tango in Halifax enjoys its Christmas Special on the 28th December at 9pm starring Katherine Rose Morley and Josh Bolt, which serves as the opening episode of the third series.