Theatre, Film and TV
Final series of Spooks starts on BBC1
Sep 14, 2011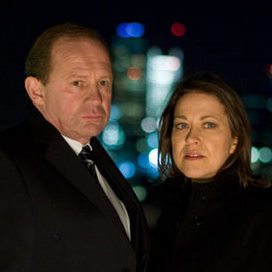 The tenth and final series of Spooks starts on BBC1 at 9pm on Sunday 18th September.
Spooks was created and initially written by David Wolstencroft and first aired in 2002. Hailed as a "groundbreaking series" which "redefined drama on the channel for a new generation" by Ben Stephenson, controller at BBC Drama Commissioning, the first series of Spooks won several awards including the BAFTA Award for Best Series.
Speaking in the Financial Times about his ambitions for the show when he first devised it, Wolstencroft commented: "I wanted to do a show about secrecy. That's what the core of Spooks is; how do you separate your private life from a professional one like that? How do you live when you can tell no one, not those closest to you, what it is you do?"
Over the past nine series the show has consistently developed and pushed the espionage drama genre, showing an extraordinary ability to reinvent and play on Wolstencroft's original format. Simon Mirren was a crucial part of the original team that devised the show and subsequently a myriad of actors, directors and writers have over the series contributed to the Spooks creative vision.
The final series will focus on the only two remaining characters from the first series, Harry and Ruth, with secrets from Harry's past being revealed that will bring his relationship with Ruth to a head.