Books
Five authors make bestseller top ten
Aug 4, 2009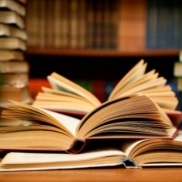 The Nielsen weekly sales rankings for 5th August placed Jeffery Deaver, David Nicholls, John le Carré, Catherine Alliott and Adele Parks in the top ten.

Jeffrey Deaver's Roadside Crosses and The Broken Window reached third and second place in hardback and paperback fiction respectively. Also making the top ten were David Nicholl's One Day, placed sixth in hardback; Catherine Alliott's The Secret Life of Evie Hamilton, sixth in paperback; Adele Parks' Love Lies, at number seven in paperback; and John le Carré's A Most Wanted Man, tenth in paperback.

Additionally, Mikey Walsh's account of his struggle to escape from a secret world, Gypsy Boy, reached the top 20 in hardback non-fiction sales this week.