Books
Archer, Townsend, Kelly, Moggach and Moyes on Sunday Times bestseller list
Mar 25, 2012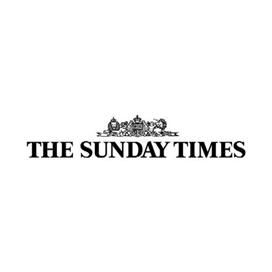 Novels by Jeffrey Archer, Sue Townsend, Cathy Kelly, Deborah Moggach and Jojo Moyes featured in the top 10 of this week's hardback and paperback fiction Sunday Times bestseller list published on Sunday 25th March.
Entering the hardback fiction list at No. 1, Jeffrey Archer's The Sins of the Father has sold more than 12,000 copies since its UK publication on 15th March. The second in the Clifton Chronicles saga, The Sins of the Father follows character Harry Clifton's attempts to clear his name of murder. Jeffrey has topped the bestseller lists with his novels for more than 30 years, selling over 250 million copies in 97 countries.
The Woman Who Went to Bed for a Year, now in its third week in the bestsellers chart, is Sue Townsend's latest comedy novel, rose to fifth place on the list. Published in the same year as Adrian Mole's 30th anniversary, The Woman Who Went to Bed for a Year follows the thoughts and feelings of a busy wife and mother, who gives it all up for a year in bed.
Cathy Kelly's The House on Willow Street is at No. 8 in the hardback fiction charts. In her thirteenth novel, the lives of four women are brought together as they try to lay their pasts to rest in an idyllic Irish village.
Maintaining its place in the paperback fiction charts for the fourth week, placed at No. 5,
The Best Exotic Marigold Hotel
by Deborah Moggach is enjoying renewed success as a film tie-in. The box office hit, starring Judi Dench, Maggie Smith and Bill Nighy and
Dev Patel
, is based on Moggach's novel,
These Foolish Things
. Reissued as
The Best Exotic Marigold Hotel
, this vibrant story follows seven retirees rediscovering their zest for life in India.
Jojo Moyes latest novel,
Me Before You
, a heartbreaking but inspiring tale of love against the odds, is placed at No. 10 in the paperback fiction chart, where it has spent 11 weeks since publication.
Me Before You
has garnered cult status as the new
One Day
and is currently featured in Richard and Judy's
2012 Spring Book Club
.