Actors | Sep 8, 2011
Harry Lloyd, Tamzin Merchant and Craig Roberts star in Jane Eyre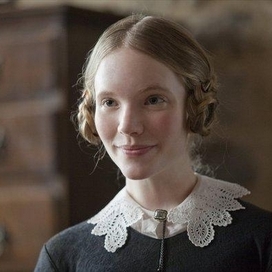 Harry Lloyd and Craig Roberts star in Jane Eyre, Cary Fukunaga's film adaptation of Charlotte Brontë's 1847 novel of the same name, which also features Sandy McDade, Ned Dennehy and Freya Wilson.
Jane Eyre follows its eponymous hero, played by Mia Wasikowska, from her oppressed childhood in her aunt's household through to marriage to Mr Rochester (Michael Fassbender).
Harry plays Richard Mason, the brother of Mr Rochester's first wife Bertha, locked away by her husband. Spineless and greatly disliked by Mr Rochester, Richard's appearance eventually heralds Bertha's discovery.
Tamzin plays Mary Rivers and Craig plays John Reed, both of whom are cousins of Jane on opposite sides of the family.
Jane Eyre is released in cinemas nationwide on Friday 9th September 2011.