Translation Rights
Haruki Murakami receives Hans Christian Andersen Award
Nov 1, 2016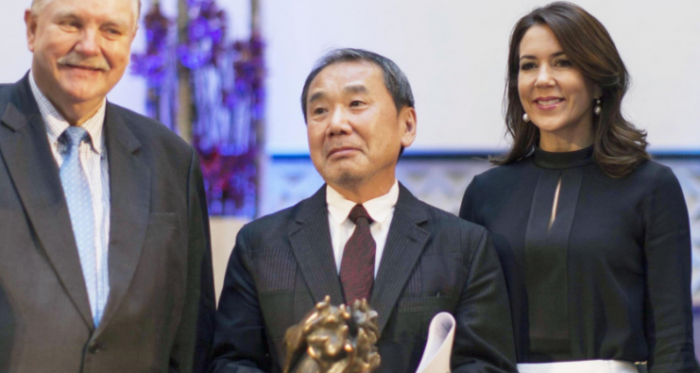 Haruki Murakami has received the Hans Christian Andersen Literature Award in a ceremony in Odense, the birthplace of the prize's namesake.

In his acceptance speech, he cited one of Andersen's own works, The Shadow, a dark tale that sees a man lose his shadow before eventually being taken over and killed by it. Murakami's speech, titled 'The Meaning of Shadows', called on not just individuals to face their shadows, insisting that "the same act is necessary for societies and nations" as well.

He added, "No matter how high a wall we build to keep intruders out, no matter how strictly we exclude outsiders, no matter how much we rewrite history to suit us, we just end up damaging and hurting ourselves".

Murakami was presented the award by the Crown Princess Mary of Denmark.
The award's judges were unanimous in their decision to honour Murakami, and praised his "imaginative prose [which] embodies a global view and a narrative zest that has parallels in the writing of Hans Christian Andersen".
Murakami is only the fifth author to be awarded Denmark's top literary prize, following in the footsteps of Isabel Allende, Paulo Coelho, J. K. Rowling and Salman Rushdie. His works have been translated into over fifty languages. His most recent work to be published in Danish collects two early short novels in one volume: Hear the Wind Sing & Pinball, 1973.