Actors
Heroines and Horrors of WW1 revisited in BBC One's The Crimson Field.
Apr 3, 2014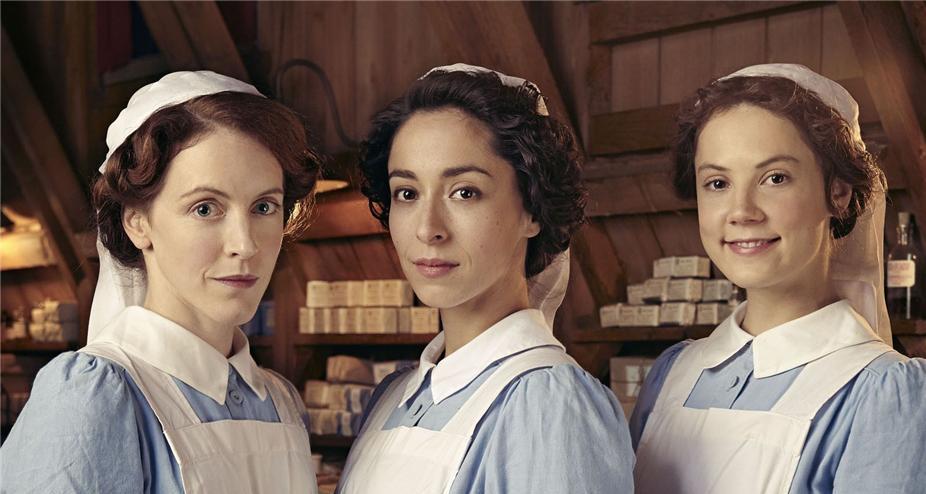 Marianne Oldham and Alice St. Clair lead the way in The Crimson Field, a gripping new BBC One drama presenting one of the Great War's untold stories: that of the doctors, nurses and volunteers working to heal those wounded on the front line.

Directed by David Evans, The Crimson Field is one of the channel's flagship programmes marking the centenary of first world war. It takes place in a tented field hospital on the coast of France and follows the men and women working to support soldiers fighting on the Western Front.

Marianne plays Rosalie Berwick, one of the volunteer nurses at the hospital, while Alice plays Flora Marshall, the youngest of the nurses working alonside here. Although from the higher echelons of society, Flora is initially naïve to daily travails of a wartime hospital and the brutality of conflict. But instead of wilting under the pressure, a steely resolve quickly comes to the fore, eager to give everything to the job.

Marianne has previously appeared as a regular in WPC56 for BBC One. Alice, having just graduated in New York, has been cast in US indie films including last year's Before I Sleep and the feature film Sarah's Key."


David Walmsley plays the guest lead role of Private Raymond Deeley. David is currently filming a series lead in the new six part Jimmy McGovern series Banished for BBC1.
Karl Davies
also stars as a guest-lead, playing Prentice, a soldier who enters the hospital injured and suffering from severe Post Traumatic Stress Syndrome. As the team of nurses try to help treat him, his condition deteriorates giving everyone at the hospital a vivid image of the mental horrors of fighting on the front line. Karl is about to start rehearsing on Hobson's Choice for Regents Park Open Air Theatre.
Michael Nardone
plays a guest-lead in episode one, appearing as Malloy, a soldier turned patient who arrives at the hospital. Michael is currently appearing as the Duke of Cornwall in Sam Mendes' King Lear at the National Theatre.
Lucinda Raikes
also appears across the series as Nurse Helen Jesmond, a career military nurse who is never easily intimidated in the face of adversity, whatever is thrown at her. Billy Cook plays Jimmy Foley, the younger brother of Peter Foley. Billy plays the lead in the feature film Traveller as well as roles in The Hooligan Factory and Submission.
The Crimson Field airs this Sunday (6th) at 9pm on BBC One.