Translation Rights | Apr 10, 2012
ICM Authors on NYU list of outstanding US journalists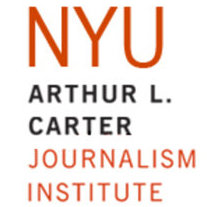 Eight ICM authors feature on the NYU Arthur L. Carter Journalism Institute list of the 100 outstanding U.S. Journalists of the past 100 Years. The selection was announced at the time NYU was celebrating 100 years of education in journalism on 3 April.

Among the ICM writers on the list are four Pulitzer Prize winners, wartime reporter Dexter Filkins, New York Times columnist and bestselling author on politics and foreign affairs Thomas Friedman, Seymour M. Hersh the investigative journalist who uncovered the Mi Lai Massacre and female journalist and novelist Anna Quindlen.

The list also features outstanding female writers Barbara Ehrenreich, Nora Ephron and Jane Meyer. In her most acclaimed work Nickel and Dimed: On (Not) Getting By in America, Barbara Ehrenreich challenged the 1996 welfare reform by trying to make a living working minimum wage jobs in America. Nora Ephron is a novelist and essayist; she has written for Esquire as well as a number of screenplays including Oscar winning When Harry Met Sally. Jane Meyer is an investigative journalist. She has extensively reported on the war on terror and her best-selling 2008 book The Dark Side: The Inside Story of How The War on Terror Turned into a War on American Ideals was chosen by the New York Times as one of the ten best books of the year in 2008.

Other illustrious ICM authors featured on the list include Stuart Little inventor E.B White, author Tom Wolfe, and journalist Pete Hamill.