Books | Nov 4, 2015
Irish Book Awards 2015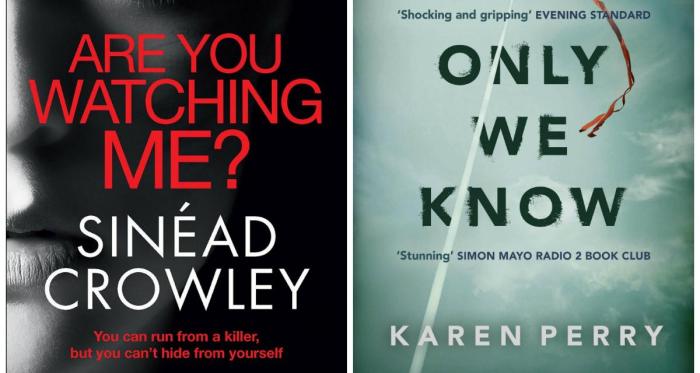 Sinéad Crowley and Karen Perry have been shortlisted for the Bord Gáis Energy Irish Book Awards in the Ireland:am Crime Fiction Book of the Year category.
Are You Watching Me? by Sinéad Crowley is the author's second novel, which sees the return of Detective Claire Boyle. We meet the enigmatic Liz Cafferky who has been rescued from her dark past by the owner of a drop-in centre for older men. Liz soon finds herself as the charity's face - and the unwilling darling of the Dublin media. When one of the centre's clients is brutally murdered, Liz finds that she has become the recipient of increasingly sinister fan mail. Running from her own ghosts, Liz is too scared to go to the police. And with no leads, there is little Sergeant Claire Boyle can do to protect her.
Karen Perry's Only We Know is set in 1982 on an once-in-a-lifetime holiday. Beneath the stifling heat of the midday sun, three children start a game that ends in tragedy. Thirty years later, Nick, Luke and Katie are estranged, yet still bound together by the dark truth of what happened at the river that day. When Luke suddenly vanishes and the threatening messages begin, it seems that the strings of the past are tightening around them all. Someone else knows what they did and is intent on seeking justice, at any cost.
The winners for each category and the overall Bord Gáis Energy Book of the Year will be announced at the Awards in Dublin on Wednesday 25th November.