Books
Isaacson and Patchett: Time's Top 100 most influential people
Apr 18, 2012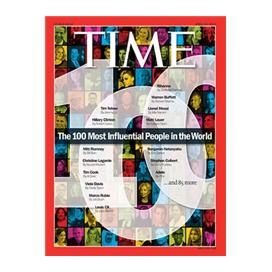 Ann Patchett and Walter Isaacson have been listed as two of Time magazine's 100 most influential people in the world in 2012.

The Time 100 is the magazine's list of the 100 men and women whose power, talent or moral example is transforming the world. The list was first published in 1999, when Time named the 100 most influential people of the 20th century, and has become an annual issue since 2004. Among the names in the 2012 Time 100 are those of Hilary Clinton, Barack Obama, the Duchess of Cambridge, Oscar Pistorius and Tilda Swinton.

Ann Patchett is the author of several novels including Bel Canto, Run and, most recently, State of Wonder which has earned the author her third nomination for the Orange Prize for Fiction. She has also recently opened an independent bookshop in her home town of Nashville, Parnassus Books, with co-founder Karen Hayes, following the closure of all the independent bookstores in the town.

Author Elizabeth Gilbert said of Patchett: "Ann Patchett is a woman of wisdom, determination, generosity and courage. Her readers have probably always suspected this. Ann's moral code, after all, thrums throughout her novels — where characters are often called upon to summon up their decency, take a bold action and shift forever some stale old paradigm of power."

Walter Isaacson is the author of the internationally bestselling Steve Jobs: The Exclusive Biography, first published in October last year by Little Brown in the UK and Simon and Schuster in the US. The book has since been translated into 46 languages and has marked Isaacson as one of the most important and successful biographers of our time.