Actors
Iwan Rheon and Stanislav Ianevski star in Resistance
Nov 18, 2011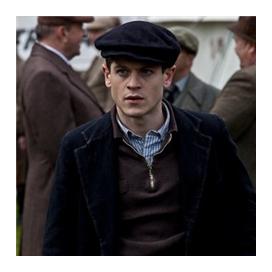 Resistance, starring Iwan Rheon, Stanislav Ianevski and Melanie Walters premieres Sunday 20th November in London.
Based on the novel of the same name by Owen Sheers, Resistance is the story of a Nazi invasion of Britain during 1944 The story, set in Wales, follows the lives of a group of women living in an isolated village who wake up to find that their husbands have mysteriously disappeared. Presuming that their men have joined the Resistance, the women can only wait desperately for news.

When a German patrol arrives in the area, the women are forced into an uneasy cooperation with the soldiers which eventually develops into a mutual dependency. Much later the women will have to reflect on the uncomfortable consequences of their actions.
Resistance premieres on Sunday 20th November in London and opens nationwide on the 25th November.