Translation Rights | Aug 28, 2019
J P Pomare wins Ngaio Marsh Award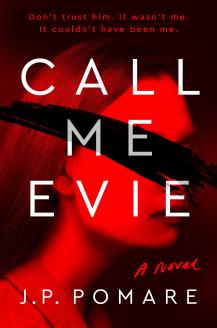 J P Pomare has won the Ngaio Marsh First Novel Award for his novel Call Me Evie.

The Ngaio Marsh Awards, launched in 2010, were established to support, highlight and celebrate excellence in crime, mystery and thriller storytelling from New Zealand writers. The award is New Zealand's first-ever crime fiction prize, and was named after New Zealand's most famous mystery writer.

Pomare earnt a shortlisting for his debut novel Call Me Evie in both the "Best Novel" and "Best First Novel" categories of the prize. The chilling psychological thriller, follows the story of Evie, a young woman who has fled with her uncle to the isolated New Zealand beach town of Maketu. The novel explores the fallibility of the human brain and the faculty of memory. Call Me Evie was published by Hachette and released in the UK in January.

The winners were announced during the WORD Christchurch Spring Event in September.