Actors
Johnnie Fiori takes to the stage in The Sunshine Boys
Apr 29, 2012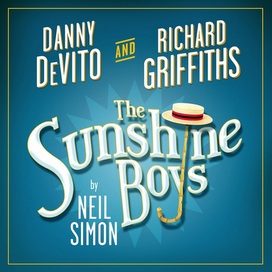 Johnnie Fiori takes to the West End stage with Danny DeVito and Richard Griffiths in Neil Simon's The Sunshine Boys.

The Sunshine Boys looks back at the life of two vaudeville stars: comedy kings Willie Clark and Al Lewis. Once a fantastic duo, the two have since been locked in a feud for years but are back on TV for a one-off show to remember the old days, which apparently weren't as sunny as we might think. Johnnie, whose recent theatre credits include Hairspray and Vernon God Little, plays the role of the Registered Nurse in this warm-hearted comedy directed by the Olivier Award winning Thea Sharrock.

The Sunshine Boys plays at the Savoy Theatre from the 27th of April until the 28th July. For more information, and to book tickets see The Sunshine Boys' official website.