Theatre, Film and TV
Jonathan Lewis' Our Boys comes to the West End
Jun 14, 2012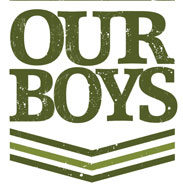 Our Boys, written by Jonathan Lewis, will receive its first West End production at the Duchess Theatre September 2012.
Jonathan's funny and searingly honest look at the psychological effects of injuries sustained in the line of duty won the Best New Play Award at the 1993 Writer's Guild Fringe Awards. Cian Barry, Arthur Darvill and Laurence Fox are amongst the cast announced so far, with David Grindley directing.
Five young soldiers are killing nothing but time when their daily routine of TV, lonely hearts ads and light-hearted banter is shattered by the arrival of an unwelcome authority figure: a young officer fresh from Sandhurst.
Our Boys will open September 26th with press night on 3rd October. Tickets can be bought from the Nimax website