Actors | Sep 18, 2015
Josef Davies and Graeme Hawley open in Hangmen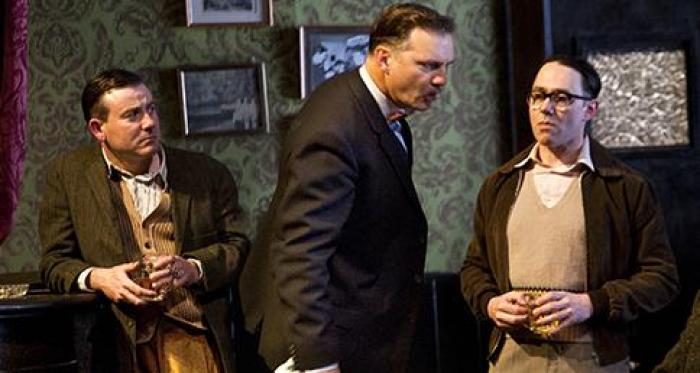 Josef Davies and Graeme Hawley star in Hangmen, the new play by Martin McDonagh which Matthew Dunster directs for the Royal Court Theatre.
Set in Oldham in the 1960s, Hangmen charts the story of Harry (the second most prolific hangman in England after Pierrepoint) on the day hanging in England is abolished and Harry contemplates his future.
Josef graduated from LAMDA in July this year and is proud to be making his professional stage debut in Hangmen. He plays Hennessy, a young man condemned to hang at the hands of the infamous Harry.
Graeme plays Bill, one of the regulars in Harry's pub.
Hangmen opens on Friday 18th September and runs until Saturday 10th October.