Actors
Kaya Scodelario stars in Wuthering Heights
Sep 6, 2011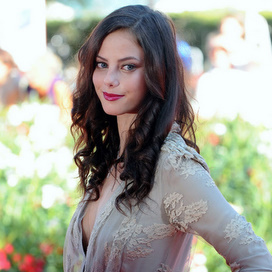 Kaya Scodelario stars as Cathy in Andrea Arnold's adaptation of Emily Brontë's Wuthering Heights which has premiered at the 68th Venice International Film Festival.
Arnold's adaptation, which also stars Steve Evets and Oliver Milburn as Joseph and Mr Linton respectively, is dark and gritty with nature taking a large role alongside the two lovers. Of the film, Neil Young of the Hollywood Reporter writes; "Wuthering Heights shows how 21st Century cinema can — and should — go about boldly revitalizing even the most familiar literary properties".
Oliver Lyttleton of Indiewire writes "Kaya Scodelario, perhaps the best-known face in the cast after starring in four seasons of British TV hit Skins performs a heart-wrenching revelation as Older Cathy."
In The Telegraph, Anita Singh describes the film as "a raw and affecting adaptation that will bring a new audience to the Brontë story."
Wuthering Heights gets it British premiere at the 55th London Film Festival and is on general release later this year.