Books
Keegan and McCloskey shortlisted for Davy Byrnes Award
Jun 10, 2009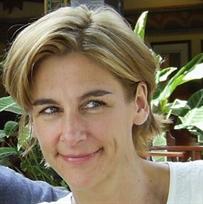 Claire Keegan and Molly McCloskey have been shortlisted for the Davy Brynes Irish Writing Award 2009.
The Award is Ireland's biggest short story competition and is worth €25,000 for the winning short story and €1,000 for each of five runners-up. The acclaimed American novelist and short story writer Richard Ford will judge the competition.
Ford describes Claire Keegan's story
Foster
as "a child's rapt and eloquent vision of life-in-tumult between two families" and said that it displayed "a lavish, discriminating appetite for language and its profound capacity to return us to life renewed."
Molly McCloskey's story
This Isn't Heaven
is described as "a subtle and perceptive story, set in contemporary Africa, that deftly and affectingly compresses and focuses time and geography. Its signal success is one that it shares with many excellent stories: to locate drama to the side of where we might expect to find it and then to make its subject seem essential. Here, a man loves a woman, but never manages to experience love at all."
The winner will be announced on Monday 22nd June.