Theatre, Film and TV
Kicks TV premiere on BBC2
Jul 18, 2012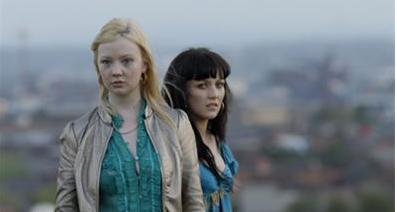 Kicks, directed by Lindy Heymann and written by Leigh Campbell, premieres on Saturday, 21st July 2012 on BBC2.
Starring Kerrie Hayes and Nichola Burley, Kicks is a powerful thriller about two teenage girls' obsession with a Premier League footballer that spirals out of control.
The film was officically selected for Edinburgh International Film Festival where it was nominated for the prestigious Michael Powell award. Both Lindy Heymann and Leigh Campbell were also nominated for best Newcomer award at the London Film Festival.
Kicks airs on BBC2 at 23:45 on Saturday 21st July.