Actors
Kwayedza Kureya sings with the Choir Boys
Sep 10, 2012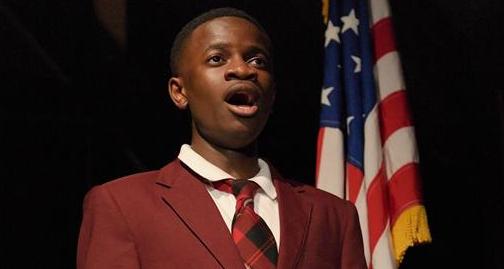 Kwayedza Kureya stars in Tarrell Alvin McCraney's new play Choir Boy which has opened at the Royal Court Theatre.
The play, directed by Dominic Cooke, is set in an all male, all black American prep school for gifted boys and follows the journey of five teenagers who are members of the prestigious school choir. Brought together by their singing talent, the play charts the issues of their competitiveness, confused sexuality and commitment to God.
Kwayedza plays Junior, one of the central five.
The play has received a four-star review from Michael Coveney in WhatsonStage, who has praised the performances, commenting on how the students are "played by five remarkable unknowns who sing like the Platters and act like hardened veterans."
Choir Boy is performing in the Jerwood Theatre Upstairs at the Royal Court and runs until Saturday 6th October.