Heritage | Jun 26, 2014
Laurie Lee's 100th Birthday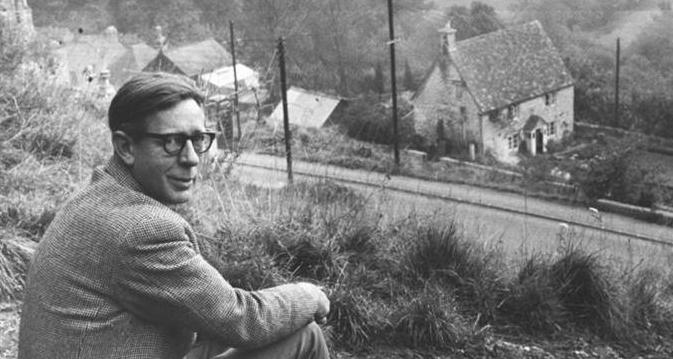 The 26th June 2014 would have been the 100th birthday of Laurie Lee, the greatly-loved author best known for his autobiographical novel Cider with Rosie. The centenary will be commemorated throughout the year, with the publication of new editions of Lee's works from his main UK publishers Penguin and Random House, a new book of paintings and sketches by Lee from Unicorn Press and events across the UK celebrating Lee's life and work.
The publishing programme for the centenary is an exciting prospect for old and new fans alike, with brand new jackets and introductions across his best-loved titles. Vintage Classics have two new editions of
Cider with Rosie
– a sumptuous hardback introduced by former Children's Laureate Michael Morpurgo, and a modern paperback introduced by singer, author and radio DJ Cerys Matthews – as well as a new paperback edition of
A Rose for Winter
introduced by author Chris Stewart. Penguin have created beautiful black-and-white photographic jackets for their new editions of
As I Walked Out One Midsummer Morning
and
A Moment of War
(introduced by Robert MacFarlane and Jan Morris respectively), and a new edition of the Red Sky at Sunrise trilogy which brings together these two titles with
Cider with Rosie
.
Independent publisher Unicorn Press have put together a brand new book for the centenary, with recently discovered paintings and sketches by Laurie Lee. The artwork was found languishing under a bed in Lee's house in Slad, and has been collected for the first time in
Laurie Lee: A Folio
, together with a moving biographical essay by Lee's daughter Jessy, and will be published in May. Unicorn are also republishing Lee's
Selected Poems
in March, and his wonderful essay on fatherhood,
The Firstborn.
As well as the publishing plans, a programme of events has been taking place in Lee's home village of Slad, throughout Gloucestershire and across the UK, including an archival exhibition at the British Library with an accompanying event on the 6th June, the launch of the Slad Valley Walk, a literary history and wildlife walk by Lee's home village with 'poetry posts', and
Cider with Rosie
featuring as the Big Read at
Cheltenham Literary Festival
in October.
Jessy Lee, Laurie Lee's daughter, who is leading the centenary celebrations says: "This is a very special year for the Lee family and for my father's literary legacy. I am thrilled with the publishing plans for the centenary, and am particularly delighted to be bringing Laurie's wonderful paintings and drawings into the public arena for the first time."