Books
Le Carré's Our Kind of Traitor to be adapted for film
May 8, 2012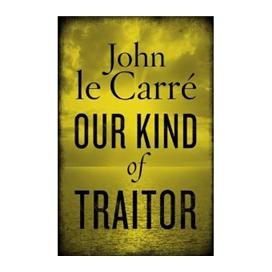 Our Kind of Traitor by John le Carré to be made into a feature film. The adaptation of Le Carré's latest novel, about a young couple and the charismatic Russian criminal they are persuaded to help defect, follows on heels of Tinker Tailor Soldier Spy's BAFTA awards for Outstanding British Film and Best Adapted Screenplay in February this year.
Scriptwriter Hossein Amini will adapt the screenplay with Justin Kurzel, director of Snowtown, attached to direct. The film will be produced by The Ink Factory and Potboiler Productions. Stephen Cornwell, Simon Cornwell and Rhodri Thomas will produce for The Ink Factory, while Gail Egan and Andrea Calderwood will produce for Potboiler Productions. Tessa Ross of Film4, which is supporting development, will executive produce with John le Carré.
The Ink Factory is also producing another le Carré adaptation in A Most Wanted Man, which Anton Corbijn is directing from a script by Andrew Bovell, with Philip Seymour Hoffman set to star.